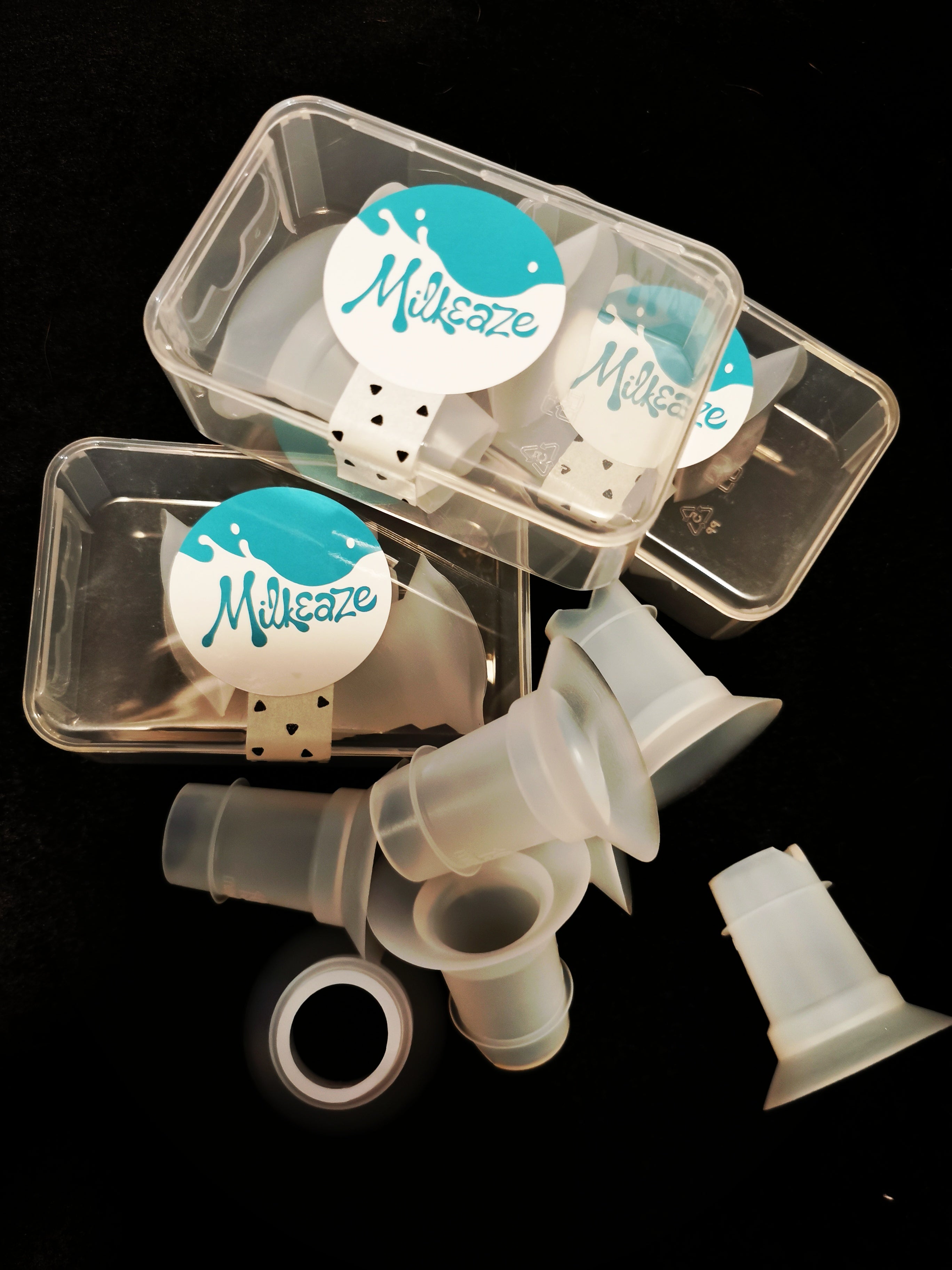 Build-your-own insert pack
We know one size does not fit all. Some of us even need a different size flange for each breast. Here at Milkeaze we now let you pick flange inserts of 2 different sizes and make them a pair so you don't waste money on inserts that you don't need. 
Our Milkeaze x Maymom silicone inserts fit into our hands free expressing cups to help optimise the fit and improve efficiency.
Simply insert them into the 24mm insert (provided with your Milkeaze Hands-free expressing cups), pop them into the breast shield of the cup, and you're away!
We have 15mm, 17mm and 19mm inserts available. Please see our sizing guide in the How-to page to decidr which insert will best suit you! 
Price is for 2 inserts, 1 in each size you select. 
Please note: inserts are for Milkeaze expressing cups only, not compatible with Joey Pump
Build-your-own insert pack